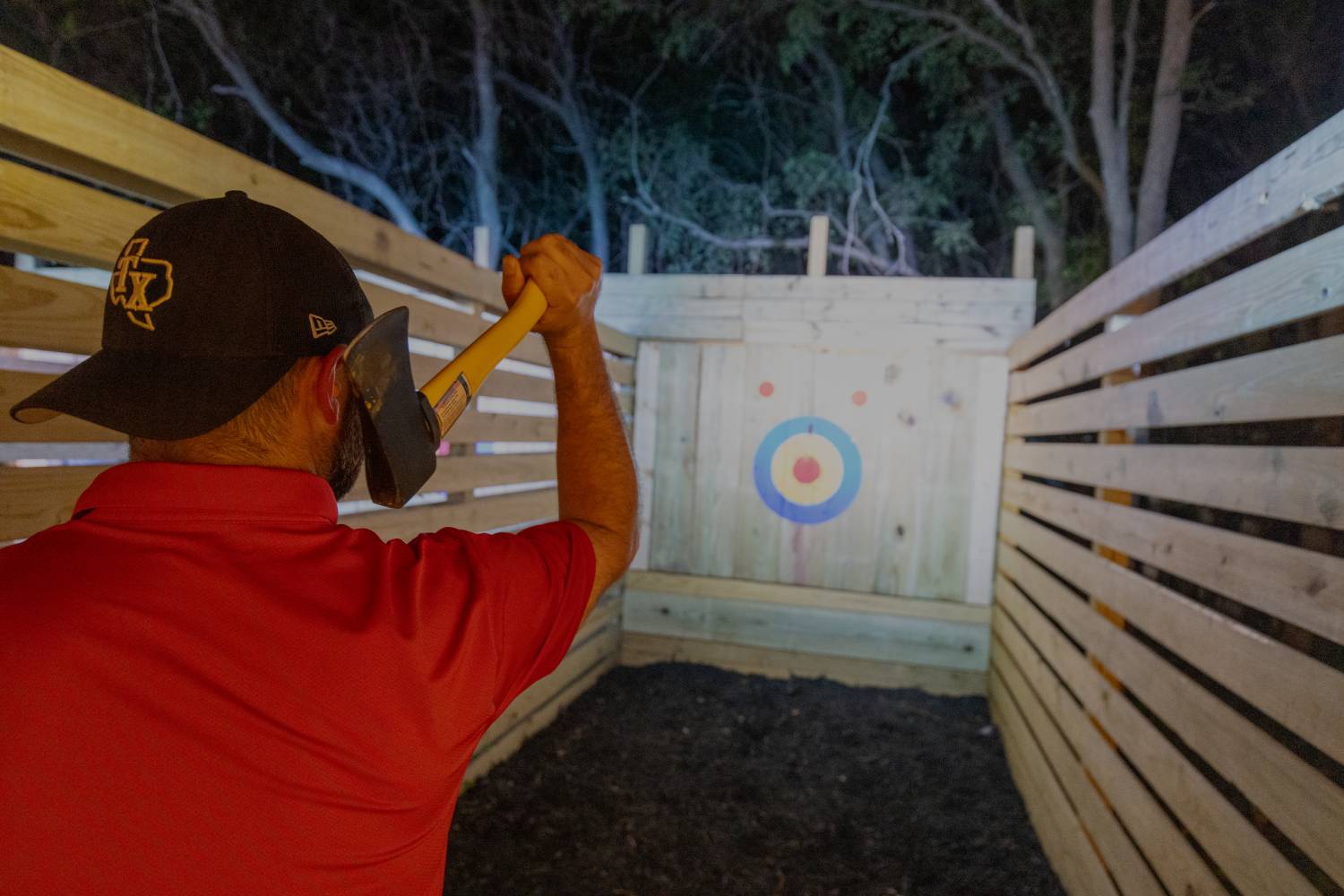 Axe Throwing
Get ready for an exhilarating adventure that will take your axe throwing skills to a whole new level! 
Step into the world of outdoor glow in the dark axe throwing, right here in Waxahachie! 
This thrilling activity combines the heart-pumping excitement of axe throwing with the captivating allure of glowing neon lights. As dusk settles over the horizon, a vibrant atmosphere envelopes you as powerful spotlights illuminate your target area. 
The axes gleam brightly under these ethereal lights, adding an extra touch of mystique to this already adrenaline-fueled experience. With each throw, you feel an electrifying rush surge through your veins as you watch your axes spiraling towards their mark with incredible precision. The pulsating energy and cheers from fellow thrill-seekers create an infectious buzz that fills the air.
So whether you're a seasoned pro or just starting out on your axe-throwing journey, join us in Waxahachie at The Porch for an evening filled with unforgettable memories and epic throws under the alluring glow of neon lights!