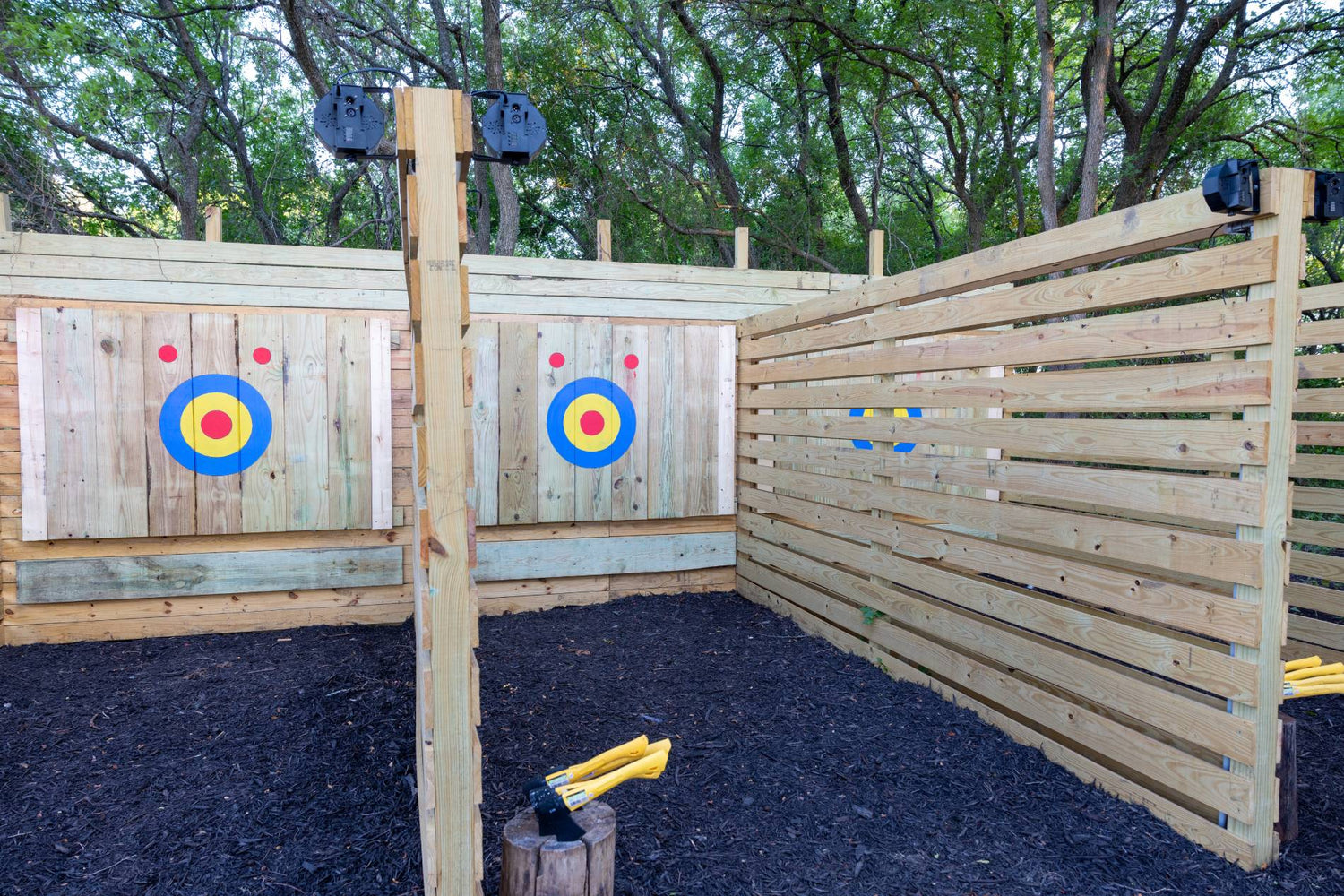 The Deck
Step into the realm of outdoor entertainment perfection with our magnificent Entertainment Deck! Sprawling across 3,000 square feet, this remarkable haven boasts an enticing blend of comfort and exhilaration. Seize the night sky as your backdrop while indulging in corporate outings, bachelor parties, or engagement celebrations like never before.
Enveloped by nature's grandeur, our deck beckons you with plush seating arrangements that effortlessly merge relaxation and style. Unleash your inner bonfire aficionado at our captivating fire pit, igniting unforgettable memories under a celestial blanket. Sip on handcrafted libations from our fully stocked bar as laughter fills the air and camaraderie thrives amongst colleagues or cherished friends.
Elevating the thrill factor to another level entirely, we've curated an enthralling collection of engaging games for endless amusement and team-building experiences. Whether you're battling it out on classic favorites or discovering new crowd-pleasers, competition will soar amidst cheerful cheers and enthusiastic high-fives.
Outdoor enthusiasts seeking an unrivaled entertainment escapade need not search any further than our sensational Entertainment Deck. Trust us - when it comes to creating extraordinary moments beneath open skies, we are unparalleled masters of crafting unforgettable occasions. So why wait? Come lose yourself in a slice of paradise designed exclusively for those who dare to embrace sheer outdoor magnificence!